Click above to see instructions.
Monday, August 23, 2021 12:00 AM
24 CR 275, Sparkman, AR (Dallas County)
**TRACTORS, FARM EQUIPMENT, CONSTRUCTION EQUIPMENT, TRAILERS, TRUCKS & CARS ** OPEN EQUIPMENT ONLINE ONLY AUCTION ** TO BE HELD ON THE NIX FARM @ 24 CR 275, SPARKMAN, DALLAS COUNTY - Just off of Hwy 128 in the Pine Grove Community. ** Auction starts closing Thursday, August 18 @ 6PM. This auction is open for the public to consign items to it. We already have several items consigned. ** Check in items Wednesday, August 3 - Friday, August 5 8:00AM-5:00PM and Saturday, August 6 8:00AM-Noon. ** Items will be tagged, photographed and open for online bidding by Tuesday, August 9. You can see photos of all items consigned in the online catalog @ www.staffordauction.com. ** Viewing of all items will be Tuesday, August 16 - Thursday, August 18 from 9:00AM-5:00PM. ** Pickup and payment will be Friday, August 19 from 9:00AM-5:00PM and Saturday, August 20 from 9:00AM-Noon. ** If you have questions or would like to consign something, please call our office at 501.384.5352 or call Nathan at 870.678.3297. ** TERMS: A 10% buyer's premium will apply. Cash, good check, Visa, MasterCard, Discover (3% added for credit/debit cards). **
Thursday, August 18, 2022 6:00 PM
** BID LIVE ONSITE OR BID NOW ONLINE THROUGH SALE TIME ** BOTH HOMES WILL SELL ON THURSDAY, SEPTEMBER 8 ** Selling Thursday, September 8 @ 10:00AM - Location: 6105 Point View Road, Benton, AR, which is off of Hwy 67 between Haskell and Glen Rose and only 6 miles from I-30. It's an older 912sf, 3BR 2BA w/metal roof and a new CH&A unit. There is a detached garage/work shop and the back yard is fenced in for your pets. It is a fixer-upper and needs some TLC. It's setting on .39 acre. ** Selling Thursday, September 8 @ 12:00 Noon - Location: 1726 Evans Street, Malvern, AR, only a few blocks from the high school. It's an older 1100sf, 2/3 BR 1BA wood-frame home w/vinyl siding, fenced-in backyard, window AC, gas heat, and enclosed garage sitting at the end of the street with a small storage building. It's in good condition and is move-in ready. ** VIEWING: Drive by anytime. Info packet with how to bid will be available onsite. Doors will be open on both properties on Sunday, September 4 from 1:00-5:00PM, and one hour before on auction day for you to inspect the property. ** TERMS: Both properties will sell in as is condition. Auctioneer will tell you what we know, but will not guarantee anything. We encourage buyers to do their own inspections. You can pre-bid now online and bid through the end of the auction on auction day. Go to our website and register to bid. A 10% buyer's premium will apply.
Thursday, September 08, 2022 10:00 AM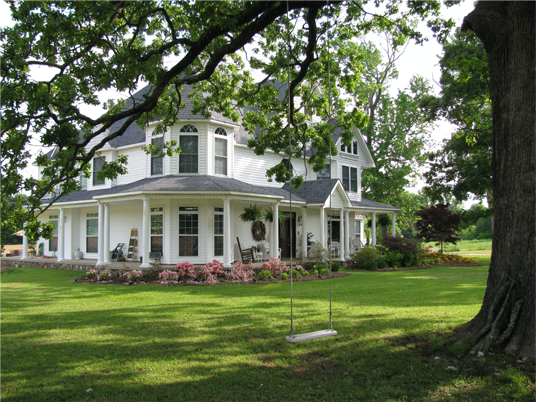 WELCOME TO STAFFORD AUCTION & REALTY
David has been very active in the business and has conducted hundreds of Estate Auctions, Antique Auction, Farm Equipment Auctions and several charity auctions. In 1995, David obtained his real estate licenses and worked for Century 21 until 1999 when he received his broker's licenses and started his own Real Estate Auction Company, Stafford Auction & Realty.
As a dedicated professional auctioneer, David Stafford's goal is to provide the best services available in using the auction method in marketing both personal property and real estate. Through education, involvement, and personal improvement he will be able to offer his best as a professional auctioneer. He attends continuing education classes to keep himself informed of all new information in the auction method of selling personal property and real estate.
WANT TO SELL YOUR PROPERTY?
A complete Auction and Real Estate business with a professional staff to serve you. Whatever your needs may be, we do it all, from setting up the auction, to advertising it – so we can bring in the right buyer for whatever we may be selling.